Executive: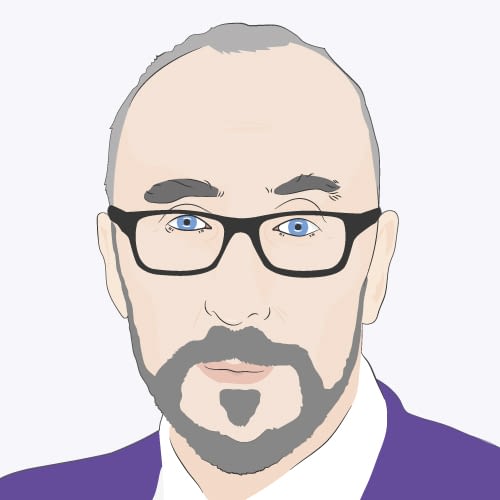 Craig Burgess

CEO
Craig Burgess is Chief Executive Officer of EBI Portfolios. Craig has 28 years' experience in the wealth management industry as a financial adviser and serial entrepreneur. An early adopter of evidence based investing, Craig founded EBI Portfolios as the first 'Turnkey Asset Management Program' (TAMP) in the United Kingdom, to supply advisers with an outsource facility for investment management. In 2014, Craig launched Vantage, a Discretionary Fund Management (DFM) service to supply low-cost balanced fund management. Previously, Craig founded and sold Blackstone Wealth Management, a successful financial adviser practice. Craig holds the Investment Management Certificate, is a Certified Financial Planner, Chartered Financial Planner and is a Fellow of the Personal Finance Society.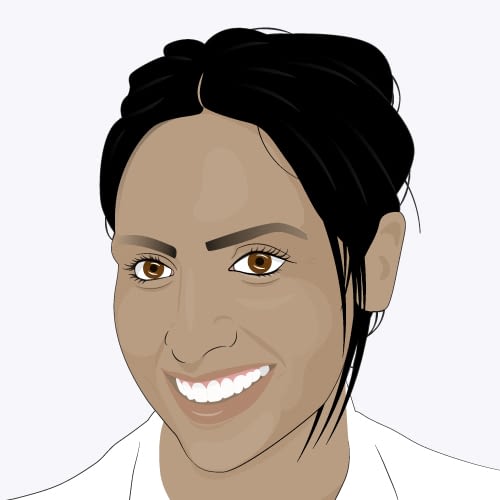 Guzz Burgess

Director
Guzz Burgess is a Director of EBI Portfolios. Guzz has 29 years' experience in the Wealth Management profession, both as a financial adviser and business owner. Previously, together with husband Craig, Guzz founded and sold Blackstone Wealth Management, a successful Wealth Management practice. Guzz was one of the early adopters of fee-only advice (implemented in 2002, long before it became mandatory in 2013), wrap platform technology (shortly after it became available in 2001), and evidence based investing, now one the fastest growing forms of fund management in the UK, in small part due to the influence of EBI. Guzz is one of the key driving forces behind EBI, having a passion for building a business of resources designed to help advisers deliver a robust investment proposition to their clients.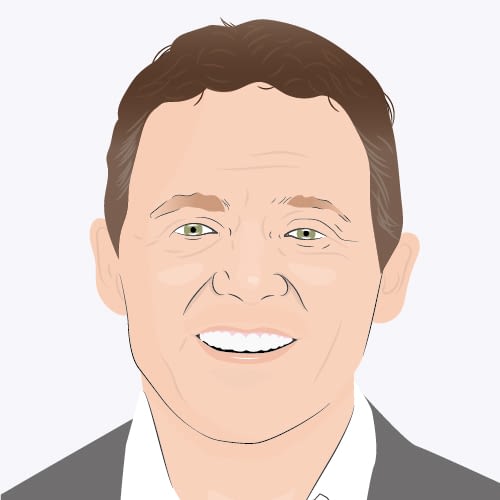 Samuel Adams

Non-Executive Director
Samuel Adams joined EBI's board as a Non-Executive Director in September 2020, bringing a wealth of experience as a senior manager in the financial services sector, and particular expertise in ESG investments and presenting ESG solutions to advisers and investors alike. Previously, Sam started Dimensional's Financial Advisor business in the UK & Europe, leading it for 10 years. In 2016 he founded Vert Asset Management, a dedicated ESG investment manager that is focused on making sustainable investing easier for financial advisers and their clients. Sam is leading EBI's charge into the adoption of sustainable and ESG investing, and aiding in delivering this philosophy to advisers and investors.
Management Team: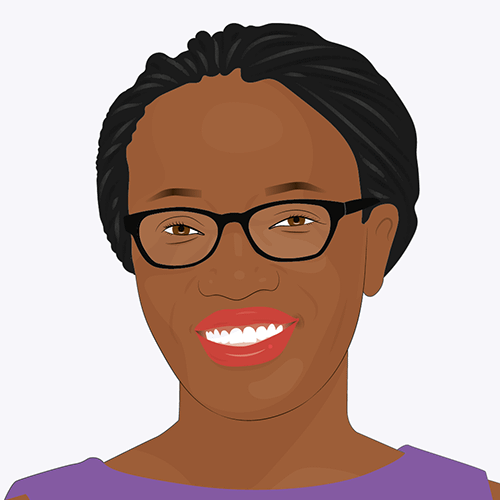 Susan Duley

Compliance Manager
Susan Duley is the Compliance Manager at EBI Portfolios, bringing over 5 years' experience in legal and compliance functions. Prior to joining EBI, Susan was the Head of Compliance and Money Laundering Control for Nedbank, having also worked in the compliance function at Old Mutual. Susan has a legal background and holds a Master of Laws in Human Rights and Criminal Justice (LLM) from the University of Aberdeen, A Bachelor of Laws, Law with Management Studies (LLB. Hons) from the University of Buckingham and a Postgraduate Diploma in Legal Practice from Manchester Metropolitan University. She is also a Certified Anti-Money Laundering Specialist, accredited by the Association of Certified Anti-Money Laundering Specialist (ACAMS). Susan was awarded a Scholarship by the International Anti-Corruption Academy (IACA) and is currently studying for an International Masters in Anti-Corruption Compliance and Collective Action with IACA.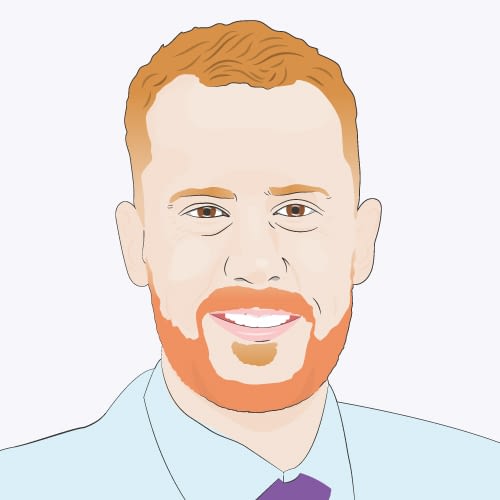 Harry Hitchcock

Head of Marketing
Harry Hitchcock is Head of Marketing at EBI Portfolios, looking after the company's marketing strategy, product development and adviser support tools. Joining the company in 2019, Harry has a background in Digital Marketing and CRM systems management within the pharmaceutical and medical research industry, and manages EBI's IT, marketing and product teams, developing the adviser tools offered by EBI and increasing the company's brand recognition. Harry holds the CIM Professional Diploma and Marketing, and is working towards the ISM Diploma in Strategic Sales Management.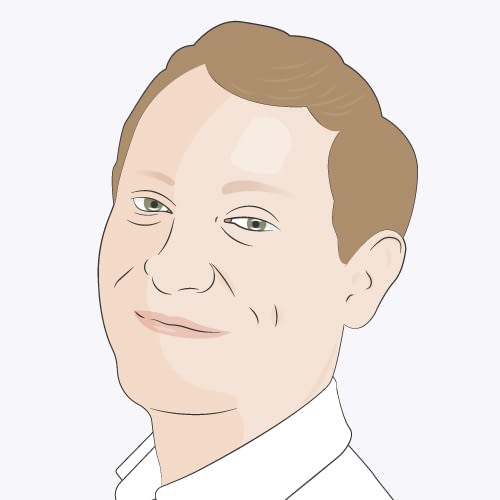 Ashley Owen

Head of Business Development
Ashley Owen is Head of Business Development at EBI Portfolios. Joining in 2020, Ashley is the main point of contact for any new adviser enquiries, introducing EBI and presenting the solutions offered. Ashley has a background in investments and wealth management, both in the channel islands and London, having spent time at an exclusive wealth manager advising UHNW clients with a minimum net worth of £100m, over seeing DFM operations, conducting fund due diligence and maintaining client relationships. Ashley previously worked at AES International, covering positions of Head of Investment Strategies, helping centralise their investment proposition, and as Associate Director, coaching advisers on building their business.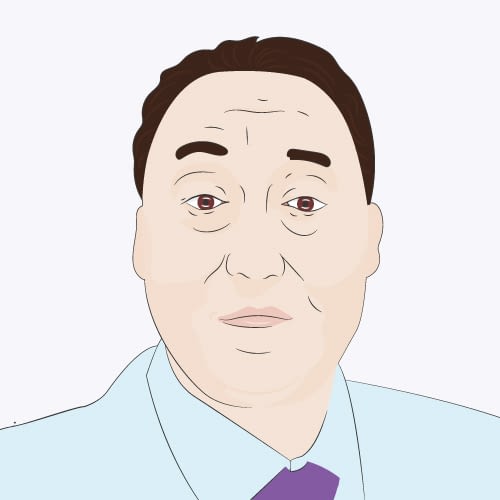 Steve Pattrick

Head of Investment
Steve Pattrick is Head of Investment at EBI. He began his career in finance at Rothschild Asset Management in London in 1998, where his focus was on North American equities and global asset allocation strategy. In 2000, Steve left Rothschild to create an econometric global equity analysis platform for institutional investors, before co-founding an alternative asset manager, Georgetown Asset Management, in 2003. While at Georgetown, he managed the company's global long/short equity fund, served as Chief Operating Officer, and developed an infrastructure fund for the emirate of Ajman. Steve moved back to the US in 2010 to undertake a role as Senior Investment Strategist and Portfolio Manager at Investment Strategy Network in Clearwater Beach, Florida, before joining EBI in November of 2020. Prior to his appointment at Rothschild in 1998, Steve studied Law in Hull, before emigrating to the US and studying finance at the University of Wisconsin – Madison.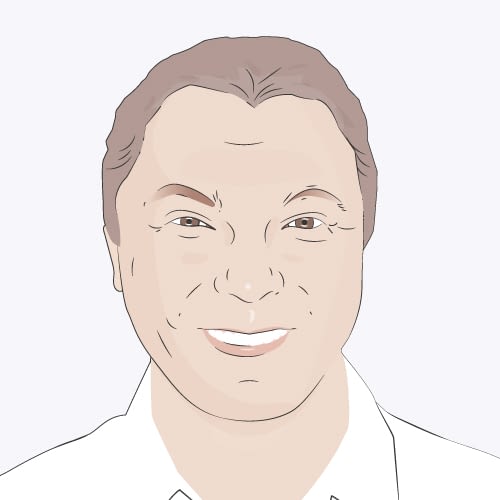 Christopher Strike

Head of Operations
Chris Strike is Head of Operations, looking after the company's regulatory, compliance and operational projects. Joining the company in early 2021, Chris has over 30 years' experience within the financial services industry garnered through time spent in the U.S., the Netherlands, and the U.K., broadly categorized with a focus in syndicated loan leveraged lending, credit risk management and regulatory project management. He holds a Bachelor of Administration degree (BBA) in Accounting and Accounting Information Systems from the University of Wisconsin—Madison and a Masters of Business Administration degree (MBA) from Cass Business School, City, University of London.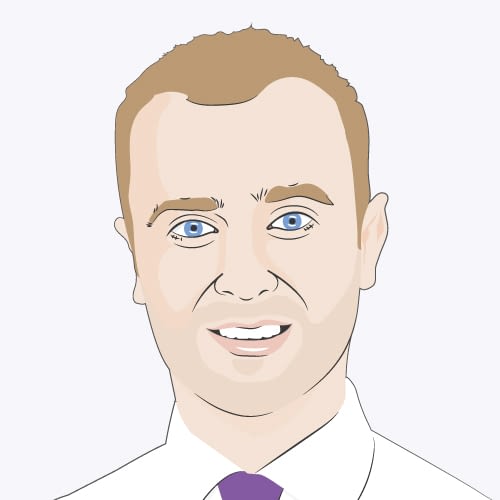 Nick Walker

Head of Client Relations
Nick Walker is Head of Client Relations at EBI Portfolios. Joining in 2016, Nick has oversight of all client relations for EBI's core activities, providing advisers with evidence based portfolio construction and all associated resources they might need to help them advise and manage their clients. Nick also works closely with wrap platforms and is responsible for portfolio rebalancing and platform integration. Nick has over 10 years' experience in financial services and since joining EBI, has completed the following qualifications; R01 Financial Services, Regulation and Ethics, R02 Investment Principles and Risk and R03 Personal Taxation.
Client Support: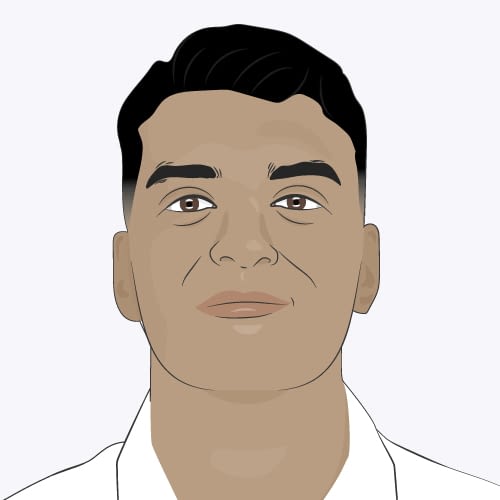 Amun Burgess

Administration Support
Amun Burgess works within the Client Relations team at EBI, supporting Nick and Debbie. Alongside Claire, Amun provides support to new and existing EBI members alike, as well as other members of the team at EBI. Amun has completed the CII's R01 Financial Services, Regulation and Ethics qualification, and assists in maintaining the company's day to day activities.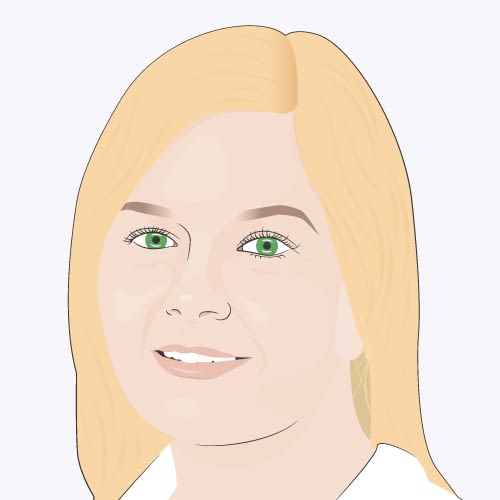 Debbie Holmes

Business Development Manager
Debbie Holmes is Business Development Manager at EBI Portfolios. Joining in 2017, Debbie is responsible for introducing EBI Portfolios to new advisers and building relationships with both new and existing firms, providing training and support to onboard and utilise the tools and materials EBI provides it's members. Debbie also works closely with the EBI team to provide feedback and development ideas from advisers. Debbie has over 17 years' experience in financial services, holding a BA (Hons) Business Management, 2:1 from Wolverhampton University and a Certificate in Mortgage and Advice Practices (CeMAP).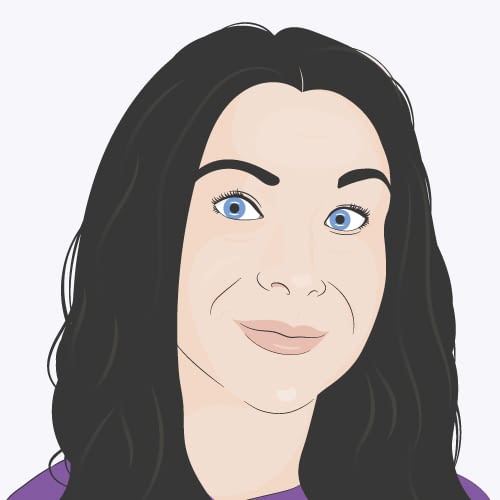 Claire Rudge

Client Relationship Manager
Claire Rudge is Client Relationship Manager at EBI Portfolios. Claire was originally employed by EBI's previously owned advisory firm Blackstone Wealth Management as Office Manager, supporting the in-house adviser and looking after the firm's clients. Towards the end of 2019, Blackstone Wealth Management was sold and Claire moved across to join the EBI team to apply her knowledge of working within an advisory practice, providing support to both its existing/new members and the team at EBI. Claire holds a Certificate in Financial Administration and Para-planning (CeFAP) and since joining Blackstone/EBI has successfully completed the following qualifications; R01 Financial Services, Regulation and Ethics and R02 Investment Principles and Risk.
Analysts: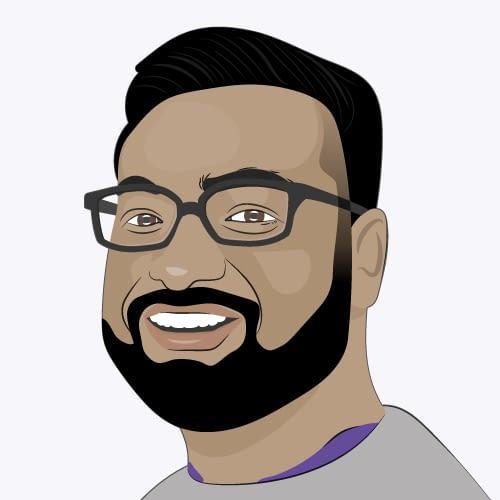 Rajdeep Chana

Investment Analyst
Raj is an Investment Analyst at EBI Portfolios. Joining in 2020, Raj has responsibility for the Q² reports helping advisers better understand their portfolios as well as assisting with performance reporting and analysis resources. Raj also writes the monthly and quarterly market commentaries. Previously a financial analyst at npower, he holds a BSc Economics with Accounting, 2:1 from Loughborough University and a MSc Investment Analysis, with Merit from Aston Business School.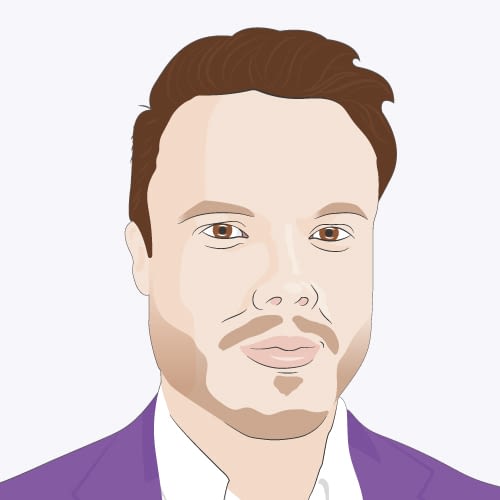 Joshua Clarke

Senior Analyst
Josh Clarke is an Investment Analyst at EBI Portfolios. Joining in 2018, Josh is responsible for EBI's evolving performance and analysis resources, trading and rebalancing, as well as helping develop EBI's ESG integrated portfolios. Josh is a BSc Economics and Finance graduate with first class honours and obtained a diploma in European Business Administration through Erasmus. He holds the Investment Management Certificate, CFA UK's Diploma in ESG Investing and is a CFA Level 1 candidate.
IT: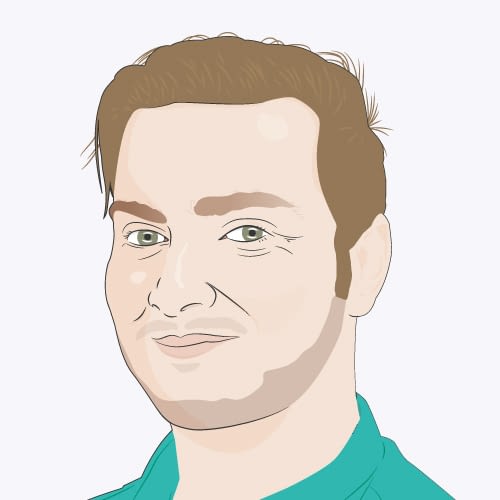 Ryan Aspinall

C# Developer
Ryan Aspinall is a C# Developer at EBI Portfolios, working closely alongside Mitchel to maintain and develop the company's adviser tools and product offering, including Turnkey and the Vault. After graduating from Loughborough University in 2017 with a BSc in Computer Science, Ryan has focused on specialising in .NET and Oracle development frameworks.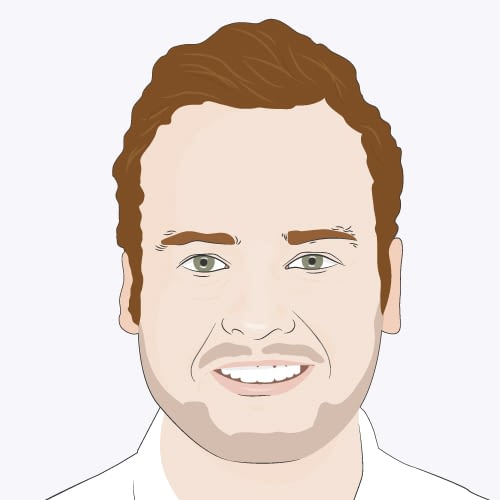 Mitchel Guy

Senior Developer
Mitchel Guy is a Senior Developer at EBI Portfolios. Having joined the company in 2019, Mitch is responsible for the maintenance, development and progression of EBI's suite of products and tools offered to our adviser network, including Turnkey and the Vault. He joined EBI with 8 years' experience as a developer, and holds a BSc in Computer Science from Wolverhampton University.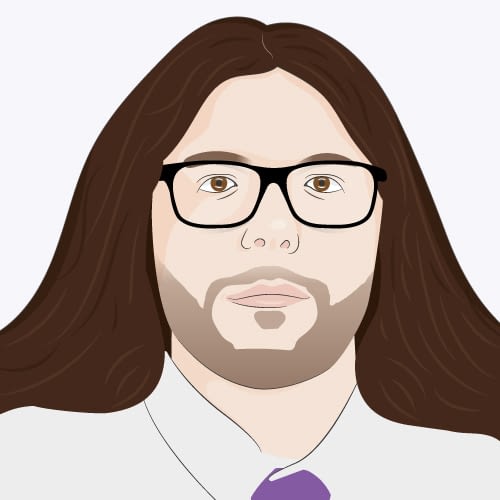 Ben Hadley-Evans

Senior Developer
Ben Hadley-Evans is a Senior Developer at EBI Portfolios. Ben joined the company in 2014, primarily focusing on the EBI website and its many member-only features. He maintains critical IT infrastructure within the EBI office and in the cloud. Ben holds a BSc in Computer Science from the University of Wolverhampton.
Marketing:
Jason Murphy

Graphic Designer & Content Creator
Jason Murphy is a Graphic Designer and Content Creator at EBI Portfolios. Jason joined in 2020 and brings with him 8 years' experience working in the creative industry, since graduating in Graphic Design (Ba Hons 2:1) from Staffordshire University. Jason maintains and develops the look and feel of the EBI brand and brand assets across web, email, digital, social and print media.