Sustainability round table discussion with Georg Kell and Sam Adams
November 3, 2021
@
2:00 pm
–
3:00 pm
Sustainability round table discussion with Georg Kell and Sam Adams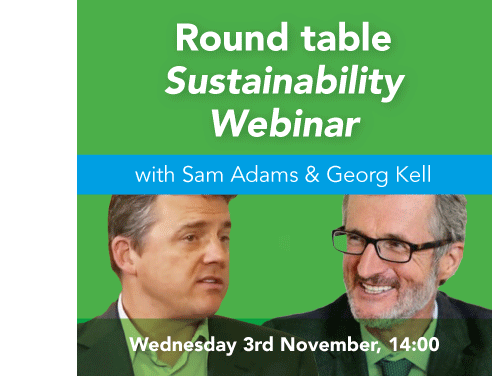 With Glasgow hosting the 26th Climate Change Conference of the Parties, COP26, at the end of October, ebi are excited to host a roundtable discussion with Georg Kell, Founding Director of the UN Global Compact and Sam Adams, ebi Non-Executive Director and ESG industry expert.

They will discuss;
• COP 26
• the circular economy
• greenwashing
• ESG data
With a career spanning over 25 years with the United Nations, Georg will be able to provide his unique insights into COP 26.

These workshops will be CPD applicable, aiming to give you the confidence to introduce and discuss ESG to clients.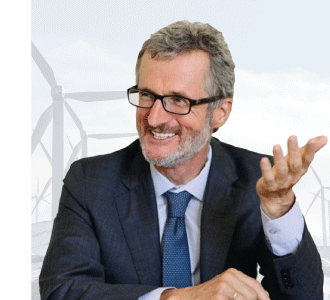 Georg Kell, Chairman of Arabesque
Georg Kell is Chairman of Arabesque, and the founding Executive Director of the United Nations Global Compact, the world's largest voluntary corporate sustainability initiative with over 11,000 corporate signatories in more than 150 countries.
Georg helped to establish the Global Compact as the foremost platform for the development, implementation and disclosure of responsible and sustainable corporate policies and practices. In a career of more than 25 years at the United Nations, he also oversaw the conception and launch of the Global Compact's sister initiatives on investment, the Principles for Responsible Investment (PRI), and on education, the Principles for Responsible Management Education (PRME), together with the Sustainable Stock Exchanges Initiative (SSE).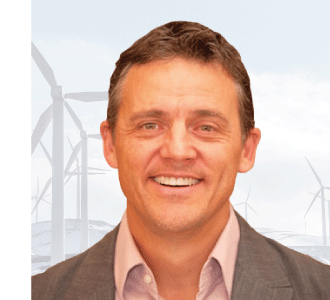 Sam Adams, Non-Executive Director at EBI Portfolios
Samuel Adams joined EBI's board as a Non-Executive Director in September 2020, bringing a wealth of experience as a senior manager in the financial services sector, and particular expertise in ESG investments and presenting ESG solutions to advisers and investors alike. Previously, Sam started Dimensional's Financial Advisor business in the UK & Europe, leading it for 10 years. In 2016 he founded Vert Asset Management, a dedicated ESG investment manager that is focused on making sustainable investing easier for financial advisers and their clients. Sam is leading EBI's charge into the adoption of sustainable and ESG investing, and aiding in delivering this philosophy to advisers and investors.